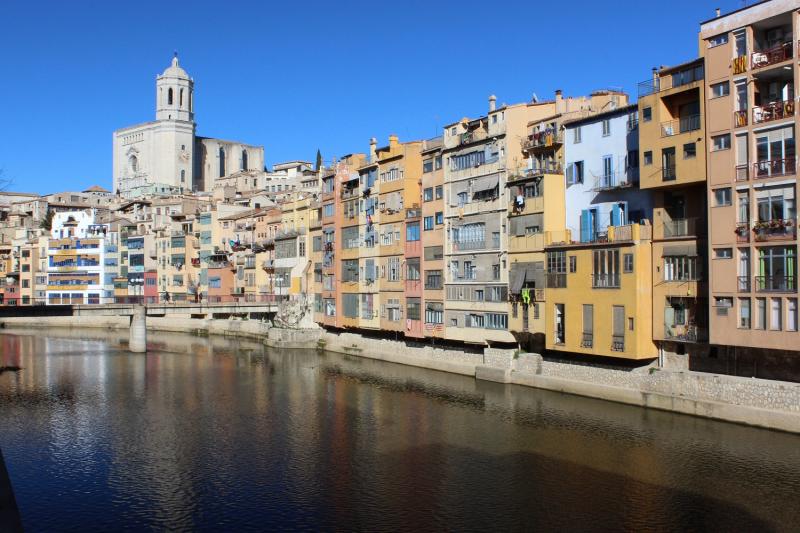 Girona-Figeres-Museo Dalí
Enjoy an educational and fun day trip - go on an excursion from Barcelona to two major towns in northern Catalonia. You get a guided tour through the town Girona, and you see Figueres, which is the birthplace of the famous artist Salvador Dalí!
Cancelación de tickets Cancelación de tickets
Reembolsables hasta 48 horas antes de la fecha reservada. Puede haber una tasa de cancelación de hasta un 20%.
Imprima el tiquete en casa
Duración: 11 horas 30 acta
Horario
Marzo-noviembre: martes a domingo a las 08:30. Noviembre-marzo: martes y los sábados a las 08:30. Por favor llega 20 minutos antes.
¿Qué incluye?
- Entrance to the Theatre-Museum Dalí and Joyas Dalí.
- Guided tour in Girona.
- Bilingual guide.
- All transportation.
Indicaciones
Girona-Figeres-Museo Dalí
Dirección
Julia Travel Calle Balmes 5, 08007 Barcelona
Atención al Cliente en Español

+44 20 3870 3444
Necesita ayuda? Contestaremos sus preguntas con mucho gusto.